Our Brain is Obtuse
And that's our excuse. This is our name, Banana Moose.
Rather than wear your wealth for warmth with a logo for your ego, try something a little absurd instead and get back to Banana Moose Basics.
New Arrivals
Simple patch
Cyber monday deal! Embroidered patch with adhesive backing. Just $5 for product with free shipping.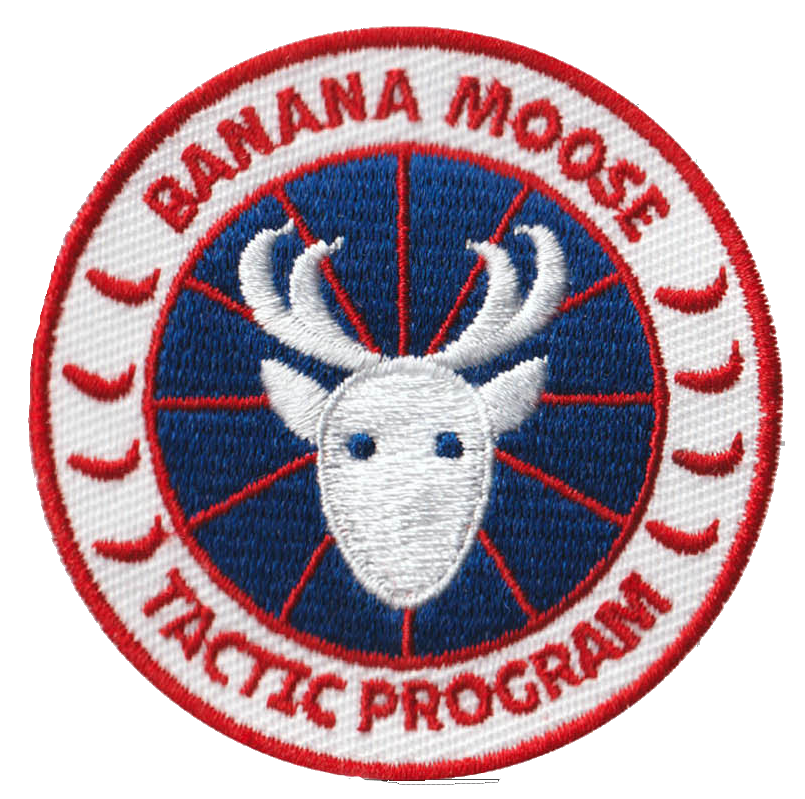 *Only ships to DMC & Friends. Product will be shipped out in early 2020.
All profits will go to the National Alliance to End Homelessness (91% on Charity Navigator). How will this work? I will send all the store profits to the charity. Yes, I wish I could automate it from the storefront, haven't figured that out yet. If that doesn't float your boat, donate directly! 😃
More products.
More moose materials, most memorable!