Our focus on nature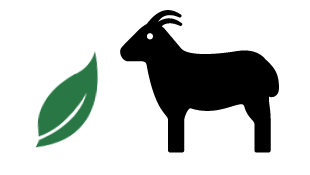 We have always been a nature focused. As of writing this today, we killed a total of zero animals, including goats.
Additionally:
We have not killed a spruce,
nor plucked dry a goose.
There's even no coyote fur on our hoods.
Our brain is obtuse,
and that's our excuse.
This is our name,
Banana Moose.
Sustain a billy
We heard you loud and clear! Green future is important for everyone, and we want to be a market leader. That's why we are proud to represent all billy goats and goats of all kinds.
We had our learning moment when we googled "how to be a sustain a billy company", but our big data skills brought us to the proper location for this. Heifer International. They work with communities to provide animals, sustainable agricultural and business practices to create the most opportunity, and they offer the ability for you to SUSTAIN A BILLY GOAT!
Our CTO wants us to be clear, billy goats are male goats, the goats donated to families are female goats. Which makes sense because they:
Provide milk, cheese and butter for nourishment
Boost income through sales of extra milk
Encourage better crop yields by creating fertilizer (goat poop)
Sustain billy goats since you need billy goats to make more goats
So, help us with our sustain a billy program by taking out $10 from your wallet, looking at it, realzing you'd rather have that go towards a goat, and donate it. (Heifer International has an 84/100 overall charity navigator rating)